By Ashleigh Kennedy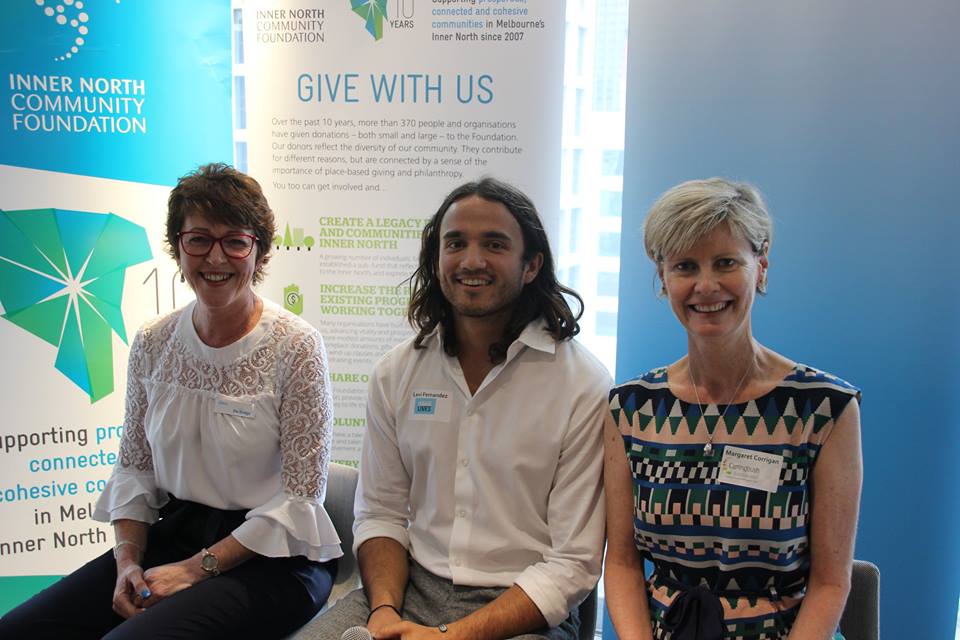 Last month I attended The Funding Network's first live crowdfunding event for 2018 as part of the Inner North Community Foundation's 10th Anniversary Celebrations. mpconsulting has worked closely with the Inner North Community Foundation for the past seven years.
Being based in Melbourne's inner north, we enjoy being involved in and giving back to our local community. I was keen to experience a live crowd-funding event aimed at supporting pathways to employment.
The Funding Network events bring together non-profit organisations that need support, with people and businesses that have the means to make a difference. Three social entrepreneurs, Carringbush Adult Education, The Coffee Cart Changing Lives and The Bridge shared their stories and described how their programs support people into employment and create a better future for marginalised communities in and around Melbourne.
It was an exciting event to be a part of, with the live crowd-funding raising over $80,000 for the three inspiring projects. Congratulations to all those involved on a fun and successful evening!