By Andrea Matthews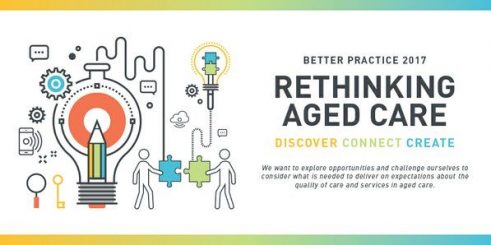 This week I had the pleasure of facilitating a workshop on the new aged care quality standards in Brisbane, as part of the Australian Aged Care Quality Agency's Better Practice 2017 Rethinking Aged Care program. I've also facilitated this workshop in Darwin, Melbourne, Adelaide and Sydney over the past few months. In each location, I've been impressed by the quality of the dialogue generated amongst aged care providers and it has given me plenty of ideas and inspiration to continue working with Government on the development of the quality standards.
The focus of this year's Better Practice Conference is promoting high quality care and innovation amongst aged care providers. The calibre of the keynote speakers has been high. I particularly valued hearing from Dr Allen Power Schlegel, from the University of Waterloo Research Institute for Ageing in Ontario, Canada. Well known for his ground-breaking work in The Eden Alternative and The Green House Project, Dr Power Schlegel got me and the mpconsulting team thinking differently about aged care for people with dementia and also how we relate to our friends and family members living with dementia.
With only one more city left in this conference series (Perth on 12-13 October), I'm looking forward to hearing about the experiences of providers in the west, and drawing together all that we've heard to continue to strengthen the new quality standards for aged care. As with any conference, you come away thinking more deeply about the big picture issues. For the team here at mpconsulting, it has led us to revisit those critical questions:
What does 'ageing well' look like for Australians?
What influences quality of life and how does that play out in the aged care context?
What does it mean to be an empowered consumer of aged care services?
How do we build a community of care that values our elders, enabling them to continue to find enjoyment, value, purpose and meaning?
Looking forward to joining the Quality Agency in Perth.